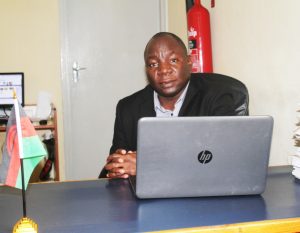 Faculty of Theology Dean – Rev. Fr. Cosmas Kadzombe
In the faculty of Theology we offer the following programmes
Post Graduate  Programme
Master of Arts in Biblical and Religious Studies
Undergraduate Programmes
Bachelor of Arts in Theology  (St Peters Major Seminary) Bachelor of Philosophy (Kachebere Major Seminary and ICI)
Masters Degree requirements
Bachelor of Arts in Theology, with credit from The Catholic University of Malawi, or a BA in Theology from any recognized University, with at least a second class upper division, or a comparable academic degree.
In exceptional cases, Bachelor's degree in Biblical and Religious Studies or Theology with pass, with evidence of proven research ability.
A letter of financial assurance from one's parent(s), guardian, employer or sponsoring agent.
Applicants must pass the Catholic University of Malawi oral interviews.
Degree Programmes Requirements (Degree)
Malawi School Certificate of Education (MSCE) or its equivalent, plus credits in six subjects including English and an aggregate score of not more than thirty (30) points and obtained in more than two sittings in the recent past three years.